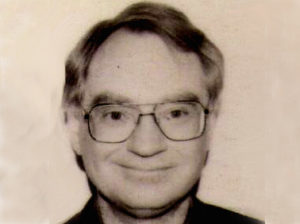 UPDATE:  This just came in from Wayne's sister Wanda ..
"@BlogBloke It was determined that Wayne had a massive heart attack. It was a lovely autumn day for the service today. He was laid to rest in a quiet country setting in the shadow of a century old+ church. The minister was very nice and celebrated Wayne's life and also his extensive online community.  Amazing Grace by Anne Murray was played.  There will be Peace in the Valley by Elvis Presley and the song by Celine Dion in Titanic. I think it is called The Heart Goes On."
A lot of people have been asking about my buddy Wayne Hurlbert.  What we talked about not long before he died the night of October 14, 2013.  How he died.
This is my tribute to a man who I called friend.  A man who I respected.  A man that for those of us who knew him … loved him.
I have a confession to make.  I never met Wayne face to face.  But I have known Wayne online for more than a decade,  and throughout that time we became good friends and blogging partners.
Wayne touched everybody who he came into contact with.  From his humble generosity to his always charming, witty comments and willingness to share his knowledge with others.
Everybody loved him, and his impact was immense.  The number of people who have shared their sorrow is a tribute to that.
Wayne and I go back over a decade.  Like myself he was an early pioneer in blogging back when blogs didn't even have a comments section or RSS Newsfeeds.
That is how I met Wayne.  He asked me for a copy of my free ebook how to code RSS.  He was the only one who kept his word and linked to my blog.
I only mention this because that is the kind of guy Wayne was, and his link is still there as a testament to his good character.
During our last telephone conversation shortly before he died Wayne was in great spirits.  He sounded healthy.  Oddly enough I was the one who wasn't feeling that well and had to shorten our conversation.  In hindsight I wish I hadn't now.
He talked enthusiastically about our upcoming show.  He told me how popular our show had become on Blog Talk Radio.  Sadly we were just finding our groove and now he's gone.
In some ways we were a funny fit Wayne and I.  Although we shared similar views on technology, music and ethics we are quite different personalities.  We were a kind of yin and yang to one another and somehow it worked.
(This was my last message that I sent Wayne as I was waiting for his call for our show.  His call never came.)
He joked about how I had been slacking and only posting about our radio shows.  I remember asking him why my voice was sounding a little weird during our shows and he promised to look into that.
We talked about how we wished the Twitter chat AweTalk would make a comeback and he contacted Margie Analise to tell her that.
Wayne liked to bounce off old blog posts of mine for our shows.  So we talked about future radio shows that we were planning to do.
His probing questions forced me to rethink how to turn my rants into a learning experience for our listeners.  I was always amazed how well he did that and he brought out the best in me.
I remember once telling him that I was going to quit our show, but Wayne convinced me to stick it out.  I'm glad that he did.  Thanks Wayne.
I remember asking Wayne if he wanted to start a Twitter chat with me and he said that he didn't have the time.  His words are prophetic now.
Wayne believed in privacy as much as I did and he never tried to pry or ask me for my name.  He just accepted me the way I was.
I accidentally blurted my name out once so eventually he found out.  But I also knew that I could trust him.  It went without saying.
Wayne was also a nighthawk and sometimes he would call me as late at 1 am to discuss our show.  I thought that was kinda cool.
Wayne was a wise, intelligent, articulate, thoughtful man.  A kind and gentle soul who always amazed me with his generosity and tolerance of others.
He always set a good example and made me want to become a better person.
I think what I learned most from Wayne is he never tried to hoard the limelight for himself.  Wayne not only understood the true meaning of Social Media … he lived it.
He really was Mr. Social Media.  Always gracious.  Always supportive.  When I asked if I could join him playing music on Twitter his answer was sure, the more the merrier.  That is Wayne in a nutshell.
Wayne shared my passion for ethics and believed that ethics are more important than material gain, both online or off.
I was always thankful to have such a friend who I could count on to back me up when the world seemed most black.  I will miss that.
I don't think Wayne's sister Wanda will mind me sharing this with you.  She said:
We grew up in small southern Manitoba on a mixed farm.  Wayne was always the bookworm.  He used to skip out on Dad and go to his room and read.   He loved art and music and history.   He was amazing how he could collect friends and keep in touch with so many.
Wanda has promised to tell me how Wayne passed away when she gets the information.  All that I know so far is he was found slumped in his chair in front of his computer.  With the family's permission I will update this post tomorrow with more details.
Wayne's service will be held on Friday October 18, 2013.  Wanda said she will read some of the tributes from his friends.
——————————————–
P.s.:  I enhanced Wayne's photo a little.  I hope he doesn't mind.  His old version always struck me as looking a little too faded.  Almost Ghostly.  I want Wayne to look as vibrant as he was in real life.
Tomorrow night on Twitter I will be DJing music to Wayne's memory.
Hashtag #WayneHurlbert.
Playing the music that I know he loved.  I will be taking song requests so please leave your request below or a comment if you wish.
It was Wayne who introduced me to playing music on Twitter.  In fact he invented the genre and nobody can take that away from him.
Wayne will be greatly missed.  We love you buddy.  I trust that you are making new friends now, entertaining and being a blessing too a much wider audience than we can ever imagine.
Play on dear friend.