New Zealand has a long-standing tradition with the practice of gambling, so much so that it has evolved into a progressive and contemporary relationship, keeping the people constantly up to date with the latest trends. While their player pool is able to enjoy the benefits of gambling entertainment at both land-based and online establishments, there are a few points worth considering before getting into the NZ gambling practice personally.
Gambling throughout History – New Zealand Gambling Laws Up Until Today
The gambling laws of the country have been present in their legal system for quite some time, but it is only recently that they have been clearly defined and amended to fit the newer forms of online gambling. Namely, the first legitimate gambling regulations date as far back as the 1920s, when sports betting was initially prohibited, and later followed by horse racing. Ultimately, the 1980 regulations permitted some of these gambling activities under the statute of the country's legal system.
Since the regulations directly affected lotteries and casinos, these were the first establishments to set tent. Pokies and other forms followed soon afterwards, creating a surge in the industry that had been virtually non-existent for the past few decades. Ultimately, it was the passing of the Gambling Act 2003 that defined and regulated the relations completely.
Permitted Land-based & Online Forms of Gambling in NZ
According to the final form of regulations applied to the NZ gambling market, there are four different classes of gambling activities, each regulated, capped and legalized in their own way. To be more precise, the Class 1 gambling activities are those where the prize does not exceed $500. While these don't require a license, the Class 2 activities that include prizes between $500 and $5000 do need one.
Class 3 gambling activities can offer prizes exceeding the $5000 amount and are obligated to hold a gambling license. The final class refers to gambling machines – slots – that are found in other locations outside casinos, such as pubs. Private gambling is close to these and often considered to fall under the same class.
Once you are aware of the official division under the law, you should know that, in practice, New Zealanders are able to enjoy sports betting, casino, lottery and poker gambling, as well as bingo. Bitcoin gambling is just as permitted, even though the currency hasn't been clearly legalized in the given context.
As for the most contemporary form of gambling – online – legal provisions stipulate that the activity itself is completely legal and can be practised. Nonetheless, online gambling operators are not allowed to run their platforms from the country. This means that New Zealanders will not face any legal obstructions while gambling remotely, but they can only do it on off-shore websites that are licensed and established elsewhere.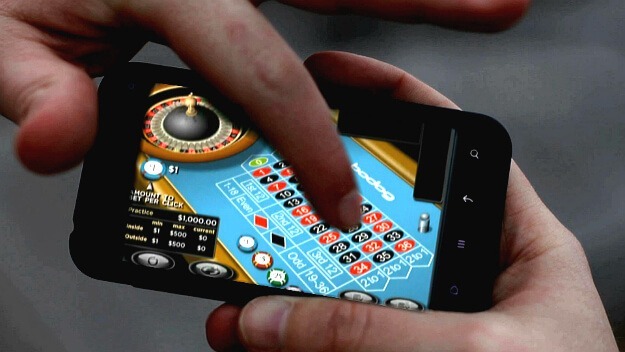 The Ins & Outs of Online Gambling In New Zealand
Knowing about the current legal situation regarding online gambling in New Zealand, the question regarding the best ways to gamble online is all the more imminent. Players need to be able to identify the key considerations that will guarantee a safe, yet fun online gambling experience.
For one, players should always check the platform before committing to it – the best operators clearly state their licenses, their audit reports and any additional security and reliability indicators. Another feature which can seriously improve your online gambling experience is the operator's bonuses and player deals. Pay attention to their wagering requirements instead of the amount offered on the home page, because in this industry, there is no such thing as free money.
Ultimately, all caution and no fun won't provide the thrill you normally imagine when thinking of a casino floor – game selections are just as important as any other segments. Make sure they provide a provably fair, entertaining and above all rewarding experience, and you should be good to go. After all, nowadays, you can simply go online to read reviews of popular online gambling sites and get the scoop from someone else if you haven't made up your mind yet.
While there are many additional aspects of the online gambling content providers you could examine when determining the ins and outs to successful gambling in NZ, these should get you started. All you need to do after that is get your bankroll and strategy ready – and gamble on.