Blog Bloke has gone phishing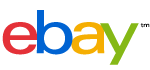 This evening I received an odd email allegedly from eBay. Let me show you how I sniffed out this fraud so you can save yourself a lot of grief if it should ever happen to you. Here is part of the email that I received:
"We regret to inform you that your account at eBay could be suspended if you don't update your billing information. To resolve this problem please click here and login in order to resolve the update process."
Now lucky for me I don't recall ever having an eBay account so my suspicions were immediately aroused. But I have to admit it sure looked official. It had the official logo. The wording sounding legitimate and very business-like. It even had just the right amount of fear-factor built into it that immediately grabbed my attention.
So let's have a closer look at it shall we? When I hovered my mouse over the link it displayed http://www.ebay.com. So far so good. BUT when I right-clicked the link it displayed a different address: http://research.bisp.com/phpMyAdmin/lang/.www.ebay.com/
.eBay/index.htm.
Hmmm, now that address seemed a little odd to me. So I tried to copy and paste a sentence or two of the notice into google, but I couldn't because it was a graphic with a link embedded into it.
By this time my suspicions were aroused. I was fairly sure that it had to be a fraud but I wanted to find out for certain. So I typed the first sentence (above with quotes) into google and loe and behold this site came up. It was an anti-phishing website along with a notice announcing that it was a scam. So it seems my suspicions were right after all.
What is an email phishing scam?
In brief, a 'phishing' email is one that pretends to be from a company or bank like eBay, PayPal, WAMU, Suntrust etc, and which asks you, (for various reasons), to enter your account data, such as login details. These scams are often supported by fake spoof websites, and victims are tricked into thinking they are logging to a real website. Phishing is a form of identity theft, where fraudsters steal your identity and personal information to gain access to your accounts or commit other crimes using your persona.
So what's the moral of the story? Be suspicious of any unsolicited email that asks for your private info. Check it out first before clicking on that link. And that goes for attachments too. Even if you receive something from a friend, ask them first if they really sent it to you because that little click could end up costing you a lot of grief.
Written September 26th, 2005 by Blog Bloke | 2 Comments | Filed under: Miscellaneous Blog Tips Blogging Tips
Thanks for Sharing
Did you enjoy this article? Keep up to date with Blog Bloke Tips the moment it's published by email. Your Privacy is Guaranteed and will not be shared with anyone.
Thanks for reading the original Blog Bloke
. You can read more
about me here
. Contact me if you have any
questions, tip requests
or if you would like to be a
guest blogger
. Keep it real every day and subscribe to the
newsfeed
, share with friends or follow me.